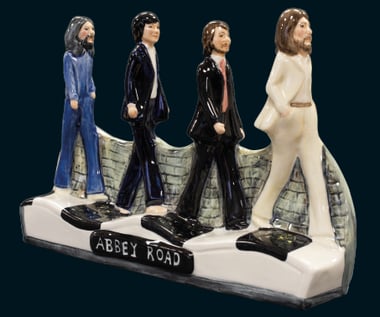 The author would like to extend his grateful thanks for the following feedback from some of the friends who have kindly read and commented on one or more chapters of
Rivals Of The Beatles
:


Commenting on individual chapters....
The Beach Boys


"Am I enjoying the Beach Boys chapter? Oh, yeah! I'm finding it all very interesting; and there are so many things I didn't know. It's one of those things you can't put down. And if you have to, you can't wait to pick it up again. It's not 'fluffy'. The narrative, including all the factual information and comments, keeps moving along. It doesn't dwell too long on any one particular aspect. I can remember lots of what I have read so far. To me, it is the sign of a good book if you can remember some of what was said afterwards: if it sticks in your mind. If the rest of the book is written in a similar vein and in a similar way, it will be excellent – and I can't wait to read it all.

I think it's a reference book, as well as a story book – a good sign. It's a book that the buyer will read one or two times, the second time maybe to take in some of the detail that they couldn't take in on the first reading alone. But then, the buyer will keep it on his bookshelf and use it from time to time afterwards as a reference book. They'll think of a particular point or it will come up in con-versation, and they'll want to refer to your book for the facts and to see what was said about them. This is not a book that someone will read and then pass on to a jumble sale or charity shop. It is a book to keep."
Steve from Hertfordshire.
The Rolling Stones

"Hi Martin, I have finally finished your opus on the Stones - really enjoyed it! It reads very well. It is long but then you can't skimp on a chapter about that particular band can you?"
Mark from Hertfordshire.



The Byrds
The following is a short and treasured email exchange from a year ago on an early chapter between the author and a very close friend of his, who sadly passed away in July 2020.....

Bill: "Only one word for it...Brilliant!!"
I responded: 'Brilliant'?!? You can't have got further than the first paragraph, Bill!! Now then, do tell me seriously what you think, when you have got a bit more into it!!
He replied: "I stand by what I said."

Thank you Bill!

Cliff Richard and The Shadows
"A well written and thoroughly enjoyable nod to Cliff Richard and The Shadows within this Beatles-related book. Nice to see the inclusion of the finer details like labels, dates and chart positions. You can tell by the chapter that Martin has as much knowledge, enthusiasm and enjoyment for Cliff and The Shadows as he does for The Beatles. What was that alleged George Harrison quote – 'No Shadows, no Beatles' ?!"
Juliette at Leo's Den Music, the premier UK website for all things regarding Cliff and The Shadows; www.leosden.co.uk .
The Kinks
"I have now finished the chapter. I enjoyed reading it! It was oozing passion for the subject, and it was absolutely clear how much knowledge and research has gone into it. It was informative while still being an accessible and personal read. Actually, I was imagining The Kinks' songs, which played in my mind as they were mentioned.
I learned a lot of things I didn't know, including the existence of a few albums that you praised, which I hadn't heard of, and will now be looking into! Mainly
Sleepwalker
, which seems to be a big gap in my Kinks knowledge! I also absolutely agree about 'Shangri La' being a wonderful song.
I can't remember where you said you were up to with the book as a whole, but I hope it's going well for you. It makes total sense to put all your knowledge on this subject you're so passionate about into writing! Thank you for letting me read the Kinks chapter!"
Eden from Hertfordshire.
The Beach Boys
"Just finished your chapter and greatly enjoyed it ........wow so much information but flowing nicely. I really enjoyed it. What a rollercoaster ride The Beach Boys had. I had never realised the level of rivalry between them and The Beatles, and how young Brian Wilson was while still writing and producing such wonderful music. Fascinating stuff. I'm looking forward to reading the whole thing!"
Barry from East Sussex.



"Hi Martin - I have at last finished your Beach Boys opus! Marvellous stuff! Such a sad story but also uplifting and funny at times."
Mark from Hertfordshire.
"Your Beach Boys chapter is really excellent. You have written it very well. There is just so much detail and information. The story kept me interested in it, and wanting to read more to find out what happened next. I think that it is so detailed, it may well be used as a work of reference by some people in the future."
Andrew from Suffolk.
The Monkees
"I was absolutely hooked on it all straight away, and read the whole thing on my computer screen. I normally don't like reading things on my computer, but I read it from start to finish – which speaks for itself. I think it is really splendid. I like your writing: very straightforward. It was a very interesting story, particularly all the shenanigans that went on behind the music. It just reinforces the fact that The Beatles and their music were a very hard act to follow."
John from Islington.
Billy J. Kramer with The Dakotas
"Dear Martin, I beg your pardon, Dear Encyclopaedia of Pop Music Knowledge. You forgot to mention how many sugars Billy liked in his tea! Unbelievable detail, Martin. You write well and I am sure many people will find the information you present very interesting. Good luck, keep going."
Stephen from Scotland.
Moby Grape

"I found it fascinating – I learned more in that chapter than I had ever known about Moby Grape before. I like the detail! The writing style is good. It was very easy to understand, and you could tell the enthusiasm for the subject. All in all, very good. I am looking forward to seeing the book when it comes out. In the meantime, I would love to read another chapter....!"
Del Querns, Music's Not Dead record sales, De La Warr Pavilion, Bexhill, East Sussex.

The Mothers Of Invention

"Martin, I think you have well and truly nailed the Zappa phenomenon."
John from Wiltshire.