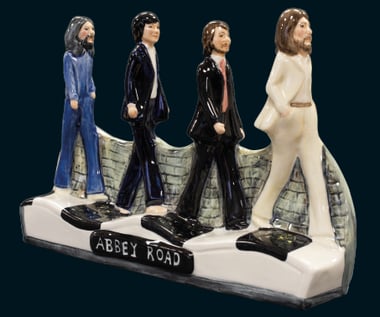 What is Rivals Of the Beatles about?
Rivals Of The Beatles is about the stories of some of the many excellent British and American groups who were part of the music scene in the 1960s at the time of The Beatles. Each chapter focuses specifically on one of these groups. What they have in common, for the purposes of the book, is some form of link to the Fab Four. Maybe they were inspired by The Beatles, or were helped by them. Perhaps they copied them. The ways in which these influences occurred varies considerably. It is one factor in making each of these tales so fascinating!

Who are the groups discussed?
There are detailed, in-depth, chapters on twenty groups of the era including The Rolling Stones, The Beach Boys, The Byrds, The Kinks and The Yardbirds. There are also a few unexpected inclusions – to keep things varied! A list of the groups covered is available on Sample Pages.

How detailed is Rivals Of The Beatles?
This book is very detailed indeed! The chapters on The Rolling Stones and The Beach Boys, for example, are well over 80 pages in length. But although long, the various chapters are packed with interesting information. So hopefully they will be fun to read!

Do I need much prior knowledge to get the best out of the book?
The answer to that, being optimistic, is no! The aim of each chapter is to explain everything fully from start to finish, and in a readable and entertaining fashion. However, a central part of the focus of the book is on the various records that each group produced during their career. So the more familiar with the records that the reader is, the more they will get out of the discussion of them. It will also give readers a chance to re-evaluate some of the music in their collections, and maybe shine new light on some overlooked or forgotten gems.
Are there illustrations or photos in Rivals Of The Beatles?
In short, no. This book is all about the text!

Who wrote Rivals Of The Beatles?
Rivals Of The Beatles was written by Martin Orkin. He was a teenager in the 1960s and has always been a committed fan of the wonderful music of that era. His rather large record collection bears this out.

How many copies of Rivals Of The Beatles are available to buy?
Rivals Of The Beatles is available in an initial, privately published, print run of 500 glossy hardback copies, numbered and signed by the author. There are no firm plans at this stage for a further print run in either hard or softback. An electronic version is possible at a later date, depending on reaction to the book, and demand for it.

When will Rivals Of The Beatles be available and when will copies be sent out?
Copies are available now. Paid for copies will be sent out as soon as possible.